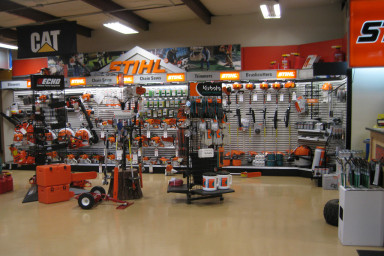 The MacAllister Difference:
In Depth Knowledge – Our equipment specialists know the ins and outs of how to our products can help you perform at your best.
First Class Service – Continuously reliable and responsive.
Trustworthy and Understanding – In every phase of the operation we are open, approachable, and non-intimidating. We Listen!
As a member of the MacAllister Machinery family of companies, MacAllister Outdoors is able to draw upon a wide variety of resources to offer solutions for almost every need. Our goal is to go beyond the traditional vendor relationship to create a true partnership with our customers.
With our large Indiana-based organization, reliable equipment from top-notch manufacturers, efficient service and knowledgeable people, we're confident that we can help you get the job done. We strive to be the best construction, tractor, power tool, and lawn equipment dealer in the state by providing real solutions to customers, servicing world-class, quality equipment, and continuously improving operations.